Details
Pro-Ject Debut Carbon Phono USB DC Patefonas galimi greičio pasirinkimai 33,45 APS/Min, diržinė pavara, didelis spalvų pasirinkimas | Nemokamas Pristatymas
Galimi spalvų variantai
DEBUT CARBON PHONO USB (DC) - PIANO
DEBUT CARBON PHONO USB (DC) - RED
DEBUT CARBON PHONO USB (DC) - WHITE
DEBUT CARBON PHONO USB (DC) - BLUE
DEBUT CARBON PHONO USB (DC) - GREEN
DEBUT CARBON PHONO USB (DC) - LIGHT-GREY
DEBUT CARBON PHONO USB (DC) - PIANO
DEBUT CARBON PHONO USB (DC)- PURPLE
DEBUT CARBON PHONO USB (DC) - RED
DEBUT CARBON PHONO USB (DC) - YELLOW
Apdovanojimai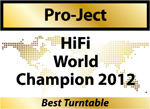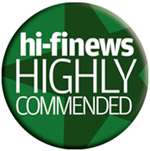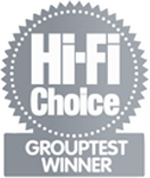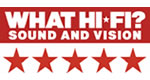 Pro-ject Debiutinis USB Patefonas su DC maitinimo šaltiniu
At the beginning of 2012, the new Debut Carbon expands on the Debut III in a variety of ways; namely the inclusion of an 8.6" carbon fibre tonearm, 12" platter and rear-mounted junction box. The new motor isolation system also utilises a wholly unique rubber compound developed exclusively by Ortofon A/S to offer dramatically reduced resonance transference from the high-quality 230V motor the turntable employs.
This incarnation of the award winning Debut Carbon comes with an integrated phono stage allowing you to plug it straight in to an amplifier or set of active speakers. The Debut Carbon Phono USB also comes with a USB output so you can record all your vinyl to your computer.

The Debut Carbon Phono USB is available in three stylish, high-gloss colours.
Savybės:
8.6" one-piece carbon fibre tonearm, adding stiffness and reducing resonance around the pick-up cartridge (rarely found on budget turntables, due to high production costs).
High-quality counterweight - helping further reduce unwanted resonance.
Two isolation 'feet' made especially by Ortofon A/S, used to decouple the motor from the plinth.
New DC power supply for speed stability
Integrated Phono MM preamplifier - No need for a phono stage
USB output to record vinyl to PC or MAC
Factory-fitted Ortofon 2m Red.
3 gloss-coloured finishes available.
Lid included
Please Note: This turntable will not work with the Pro-Ject Speed Box. Speed change is operated manually, or electronically via the Speed Box DS Strobo.
Specifikacijos:
Speed: 33,45 RPM (Manual Speed Change)
Drive Principle: Belt Drive
Platter: 300mm Metal With Felt Mat
Main Bearing: Stainless Steel
Wow & Flutter: +/- 0.10%
Speed Drift: +/- 0.80%
Signal to Noise: - 68dB
Pre-Fitted Cartridge: Ortofon 2M Red
Tonearm: 8.6" Carbon Fibre
Effective Arm Length: 218.5mm
Effective Arm Mass: 6.0g
Overhang: 18.5mm
Tracking Force: 10-30mN
Included Accessories: RCA Cable, Lid
Dimensions (WxHxD): 415 x 118 x 320mm - Lid Closed
Weight: 6kg net